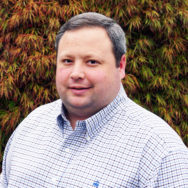 The North Thurston Education Foundation (NTEF) is pleased to introduce the new officers of the 2018 Board of Trustees:
Blake Knoblauch, President
Cathy Callahan, Vice President for Disbursements and Awards
Dorn Barr, Vice President for Resource Development
Bill Williams, Vice President for Resource Management
Ron Sisson, Erik Naslund
Other board members include Dorene Berg, Beth Brown, Paula Coviello, Cameron Daniels, Maria Dunn, Carletta Garraway, Sarah Hendry, Janey Howell, Dr. Bruce Higdon, Tonni Johnston, Brenda McAferty, Erik Naslund, Beth Utto-Galarneau and Erica VanLierop.
Incoming NTEF Board President, Blake Knoblauch, works for The Thurston County Chamber of Commerce and brings strong leadership skills with an emphasis on continuity and community involvement. Prior to joining NTEF, Knoblauch served on the executive board of Olympia Master Builders, including time as Vice President and Treasurer. Additionally, he spent four years as a member of the Big Brothers Big Sisters of Southwest Washington's board, and has been an active member of The Hawks Prairie Rotary Club for over twelve years.
Knoblauch said, "North Thurston Education Foundation enriches and cultivates the youth of the community, creating long-term growth and success opportunities. I'm excited for this opportunity to serve and feel privileged to utilize my skills and experience to help the North Thurston Education Foundation achieve our goals."
A special thanks to Carletta Garraway, NTEF's outgoing board president, who served as president for 7 years.
WHAT — North Thurston Education Foundation New Board of Trustees installed
WHEN — 2018 – 2019
FOR MORE INFO — Contact Michael Jones at (360) 790-6548 or [email protected]
ABOUT: The North Thurston Education Foundation, Partners for Kids, is an independent, non-profit partnership of community members and North Thurston Public Schools (IRS EIN 91-1433235).  Our organization was incorporated in 1989. We are committed to enhancing educational opportunities for students and schools. We help students overcome obstacles to success in school.