How to Help
Donations and Contributions
We sincerely appreciate your support.
If you wish to donate electronically, please click the button below.
North Thurston Education Foundation's Federal Tax ID # is 91-1433235.
---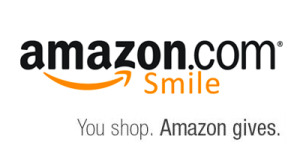 AmazonSmile is a website operated by Amazon with the same products, prices, and shopping features as Amazon.com. The difference is that when you shop on AmazonSmile, the AmazonSmile Foundation will donate 0.5% of the purchase price of eligible products to the charitable organization of your choice. NTEF is registered with the AmazonSmile organization to receive donations from customers who select the Foundation as their non-profit of choice. Individuals making purchases through Amazon may go online under AmazonSmile and select the North Thurston Education Foundation to receive a percentage of the amount of the eligible purchase, at no cost to them. Every item available for purchase on www.amazon.com is also available on AmazonSmile (smile.amazon.com) at the same price. You will see eligible products marked "Eligible for AmazonSmile donation" on their product detail pages. For more information about the AmazonSmile program, go to http://smile.amazon.com/about.
---

The NTEF is an approved non-profit in the Fred Meyer Community Rewards Program. Interested donors may sign up for the program by linking their FM Rewards Card to North Thurston Education Foundation. Donors can search by our name or our non-profit number 90809 at www.fredmeyer.com/communityrewards. A percentage of eligible purchases will be donated to NTEF. Customers still earn the usual reward points and rebates.
---
NTPS Payroll Deduction/Contribution Form
---
Donations also may be made by sending checks:
NTEF
PO Box 3312
Lacey, WA 98509
Employees of North Thurston Public Schools may donate through district payroll deductions. Employees should notify the financial office.
Employees of the state of Washington may donate through the Combined Fund Drive (CFD). Employees should mark #0456612 on donation forms. The CFD is managed by the office of Secretary of State.
Community members may support Partners for Kids Luncheon, an annual fundraiser held in October. Sponsors of the event are recognized in the program and introduced. Featured speakers inspire the audience with stories of giving in support of students.
Individual and corporate donors are recognized in the annual report. Donors receive acknowledgment of their gifts for IRS purposes. (more)
---
You Can Make A Difference
A hand-up instead of a hand-out offered in a caring way is often all a child needs to reach his or her potential
$35 Buys a pair of shoes or a coat to keep out the cold
$50 Provides a backpack and school supplies needed to be successful in school
$100 Rents an instrument for two months for a budding musician
$250 Helps 10 children participate in music, drama, and experiences that broaden their horizons
$1,200 Provides a one-year student assistance grant to an elementary school that helps many students.
$1,500 Provides a one-year student assistance grant to a middle school that helps many students
$2,000 Provides a scholarship to a needy graduating senior for advance learning.
Friends of the Foundation         
Donors who make gifts of $2,000 or more in a single donation, beginning in 2005, are recognized in perpetuity as Friends of the Foundation. Names appear in Foundation publications.
Volunteering and Service
Individuals may volunteer as a Board of Trustee, for terms of three years.
Partners for Kids luncheon and other committees always need volunteers
Help with fundraising, e.g., asking others to support the Foundation, is always needed