Annual Luncheon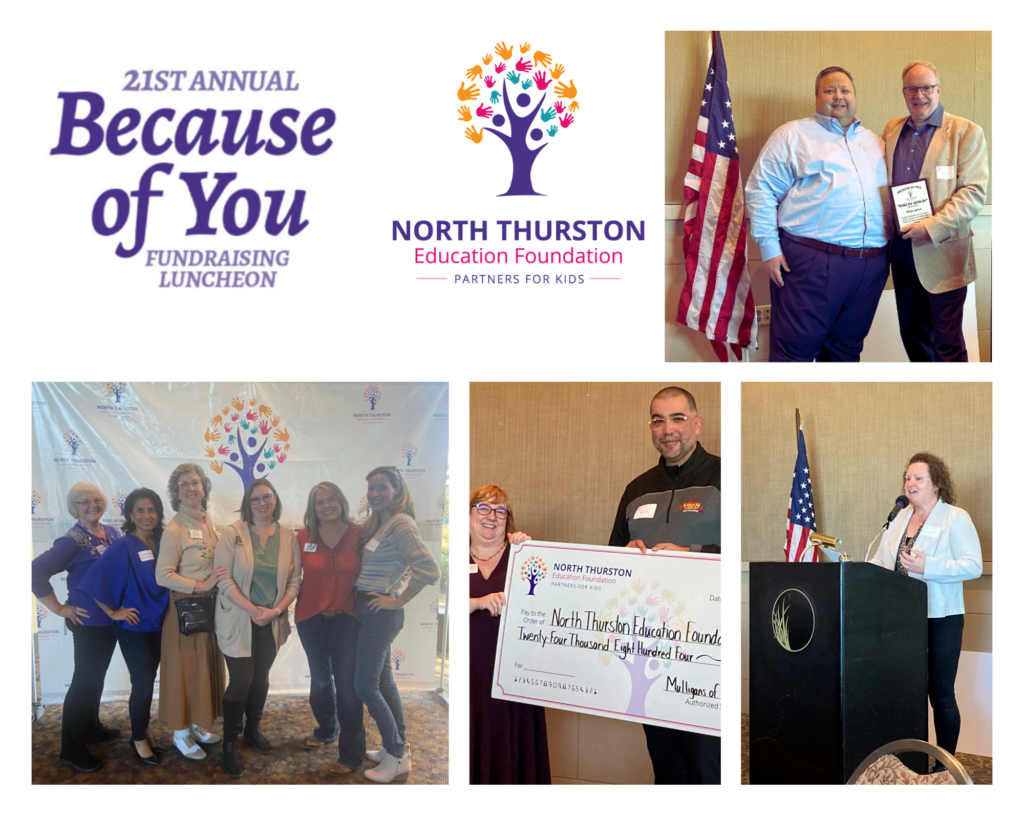 We are overwhelmed with gratitude for you. Your generosity and helping hands make a difference for many children and families in North Thurston Public Schools.
First, we thank all attendees and sponsors for joining us at the 21st Annual "Because of You" Fundraising Luncheon on Friday, October 27. "Because of You!" we raised over $58,257 to support low-income students in the North Thurston Public Schools.
The Foundation recognized the invaluable contributions of Mike Jones, former Executive Director, with the Annual of the Ring of Honor Award for his years of dedicated service.
If you could not attend the luncheon and have not had the opportunity to give this year, you can help make a difference this holiday season by directly donating to NTEF or our Give Local campaign https://ntef.org/how-you-can-help/
New clothes can be donated directly to the NTPS Family & Youth Resource Center https://www.nthurston.k12.wa.us/fyrcenter  Kids Closet, which has changed locations while the old building is being remodeled.
Without your support, we could not do this important work for students in North Thurston Public Schools! We wish you and your families a Happy Thanksgiving.
In gratitude,
Deanna East, Executive Director
[email protected]
PO Box 3312 Lacey, WA 98509
(360) 628-3281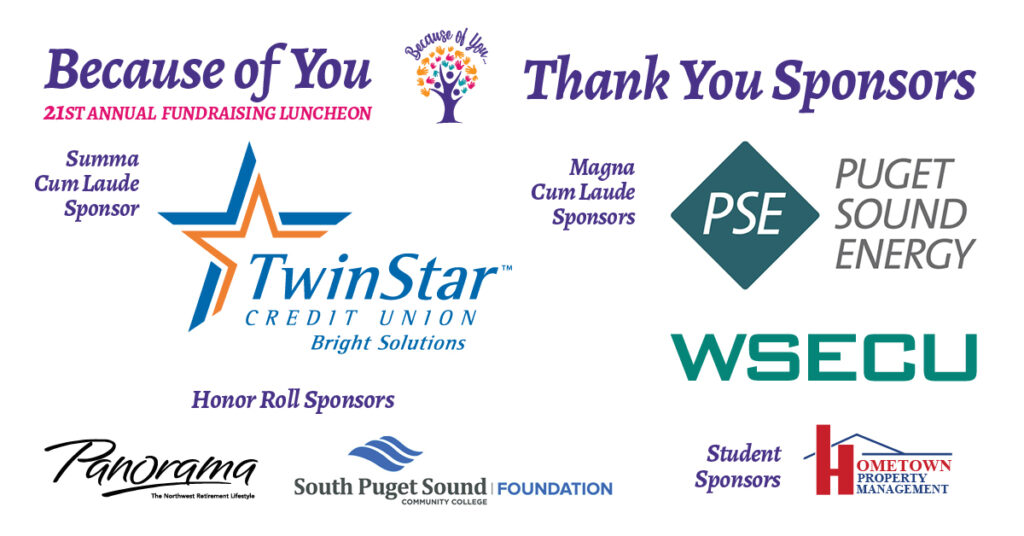 We look forward to connecting with you!
Sincerely,
Deanna East (she/her)
Executive Director
North Thurston Education Foundation (NTEF)
PO Box 3312 Lacey, WA 98512
Cell: 360-628-3281
If you want to be a table captain or a sponsor, please contact Deanna at [email protected]. Thank you!