Sponsor A Senior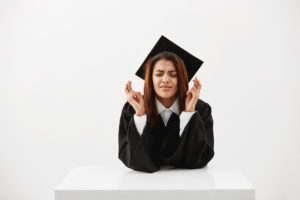 DID YOU KNOW…Kids that don't graduate from high school are 347 times more likely to become homeless and 8 times more likely to go to prison? Currently, the North Thurston School District has over 1,200 seniors and 445 of them are on the Free or Reduced Lunch Program and 24 are homeless. Please help these students with the cost of graduation by paying for a cap, gown, tassel or more!
HOW YOU CAN HELP: Your $150 donation sponsors one senior. Your senior will receive a Cap, Gown & Tassel for graduation, class yearbook and a gift card.
Yearbook $50
Gift Card $25 (ex. can use to help pay for graduation dinner, etc.)
Cap, Gown & Tassel $75
You may sponsor a Senior for any of the amounts listed above.
Please, click on this link to donate and if you want to support a senior at a specific school, please put that in the Dedication Acknowledgement.
Click here for a printable Sponsor a Senior PDF to share at your organization.