Student Assistance Grants Help Families in Crisis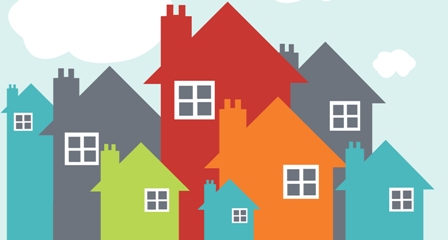 Recently, we received a call from a case manager at the Family Support Center (FSC). She was working with a family who had a student in our school district. The mother had received a "three-day pay or vacate notice" and was in need of immediate rental assistance to avoid eviction. The family had nowhere else to go if they lost housing. The Family Support Center was out of funding and reached out to us to ask if we were able to assist with the rent. We explained that we needed to be sure that the family had a plan for next month and the case manager assured us that she would be able to pay her rent from this point on.
One of our North Thurston Public Schools' families lost their home recently due to some unfortunate circumstances. They were living in their car with their dad. He ended up, reluctantly, sending the children to stay with the grandparents in Oregon until he could find permanent housing. Recently, he found an apartment to rent in Lacey so his children could return home and live with him. He had saved enough for a deposit and last month's rent, but was short $400 on the current month's rent he needed in order to move in.
After receiving the request, NTEF granted the family $400 to get them into stable housing. When Brenda McAferty, North Thurston Public Schools McKinney Vento Homeless / Foster Care Liaison called the dad to let him know we could help him, he broke down and cried with sheer relief. That is the power of a community rallying around our vulnerable families.
Our Student Assistance Grant program is designed to help families and students overcome obstacles to their success in school. Homelessness is absolutely an obstacle to success in school, so in these cases we work to ensure the family keeps a home or can get into permanent housing. In addition to paying rent, we also were able to pay one water bill and two power bills.
Here's how Student Assistance Grants work: Annual allocations are provided to every school in the district, and to a district-at-large fund, to be used for personal and school needs. We work with many local organizations to fulfill these grants.
Learn more about how you can help with future needs of families and students in the North Thurston community.