Thank You to an Anonymous Donor!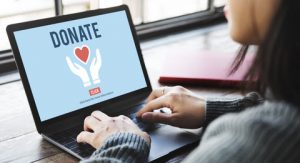 We recently received a generous donation of a donor's Federal Stimulus check to our Foundation. This donor has been involved with NTEF for decades and donated the entire $1200 check to NTEF.
"I am in a position to be able to do this, and I understand how difficult this time is for people right here in Thurston County," the donor said. "There is not a school in this district that has not directly seen benefits from NTEF. The monies stay within our community and target specific needs within the parameters of NTEF's own mission statement. The more funds are raised, the more students are helped to help achieve the goal of a healthy community."
It's Because of YOU!
And we are so appreciative for the ongoing support of the community and our donors!