Thank You For Your Support for Our "Sponsor A Senior" Program!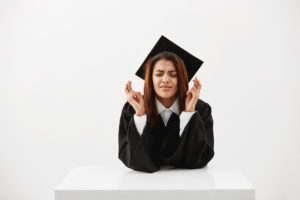 "Thank you so much for your support of the Sponsor A Senior Program. It's so wonderful each year to hand out graduation cap and gowns to our very exciting seniors. This year it was even more moving knowing what each of them went through to get to graduation. I won't get to go cheer for them this year at the ceremony, they didn't get a prom for me to gush over them, and no honors night, but giving them the gift card and an overflowing goodie bag of treats was wonderful and all were so moved by how we made it special for them!
Thank you for allowing us to celebrate their achievements and assuring each one got to walk if they wanted to. This program makes such a huge difference to our homeless students to insure equity and inclusion." ~Deanna East, NTPS McKinney Vento Student Navigator
Thank you very much to Academy Mortgage who made a generous contribution of $1500.00 to the Sponsor A Senior Program! We are so thankful for your ongoing support!