Student Scholarship Testimonial – Collin Moore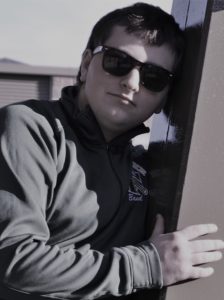 A 2020 Graduate of Timberline High School, Collin Moore is the recipient of a Lewis R. Hawthorne & Edna C. Hawthorne Scholarship in the amount of $10,000. These scholarships were established by a bequest from the estate of Lewis R. Hawthorne and Edna C. Hawthorne, Lacey residents whose nephew and niece taught at North Thurston High School and Timberline High School, respectively.
"The application process was definitely a bit challenging, but Ms.Gold at Timberline High School was really helpful," says Collin. "I had to write an essay as well as gather other information including personal recommendations."
Collin plans to attend South Puget Sound Community College full time in the fall and pursue studies in the area of mathematics. "I really love math and want to do something math-related in the future," says Moore. "This scholarship will help significantly with first year expenses and I'm so thankful that I was awarded this gift that will help me continue my education."
We are so glad to help support Collin and other students! Congratulations and good luck next year, Collin!