Stories of Impact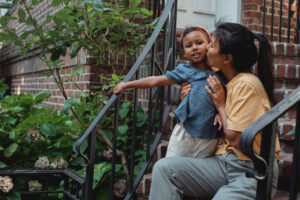 We recently were able to help a family and received this note: 
I want to show my family's appreciation for the North Thurston Education Foundation's help when my car broke down, and we were homeless. Getting my kids to school so they didn't have to think about our living conditions was all that I prayed for, and God answered by sending the wonderful people of North Thurston Education Foundation to help our family. We were able to have heat in the car so the kids weren't cold during the winter. I could also get the kids to their school performances for orchestra, band and choir. The new clothes helped so much.
Your Foundation has done so much to help our family achieve our children's education goals during this year. We were already homeless when we lost everything in a hotel fire. You all helped to restore smiles to my children's faces. I'm truly thankful to God for you all. God bless you all for all your generosity and hard work but most importantly, the love and compassion you showed my family and others in our time of need.
Thank you again so much!  
Here is a note from a family were able to assist with housing deposits: 
Thank you so much for the help with our deposit; it helped me, my wife, and four children get into a home that we could actually call home. It has made a big change for our family, and our children are so grateful not to have to sleep in our SUV, a shed, or someone else's home.