NTEF Also Contributed $14,638.35 to Pay Uncollected School Lunch Debt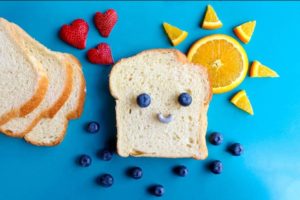 The North Thurston Education Foundation paid off school lunch debt for hundreds of North Thurston Public School District (NTPS) families.
A 2018 change in state law requires schools to provide meals to students even if their account is in the red. The law is design to stop what's called "lunch shaming."
NTEF donated $14,638.35 to NTPS to help clear the balance accrued in uncollected debt for students who qualify for free or reduced meals. The National School Lunch and Breakfast Programs is sponsored by the United States Department of Agriculture (USDA) and offers free and reduced priced meals to qualifying students, but many students don't apply in time to avoid a balance or the program doesn't cover the full cost of the meal and therefore leaves a balance.
With the help and support of donors' generous support and contributions, the North Thurston Education Foundation was able to pay the balance of this debt in full. "We are so pleased to be able to assist students in NTPS schools in this way, and to continue in our mission to remove barriers and enhance learning for our students," said Mike Jones, Executive Director of NTEF.