Emergency Rent Assistance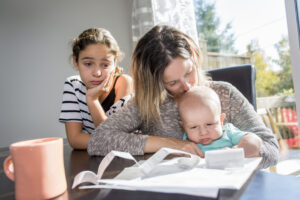 Since the COVID-19 Pandemic hit, community members have asked us how they can help families hit hard by the crisis with emergency rent assistance.
North Thurston Education Foundation works with community partners daily to prevent homelessness. We partner with an organization called Help Us Move In (HUMI). For every dollar we receive in donations toward rent assistance, HUMI will match a dollar. North Thurston Public Schools McKinney Vento staff pre-screen families for this program, and then they are referred to NTEF for funding. Thanks to this program, hundreds of kids and their families don't have to worry about where they will sleep at night.
Learn more about how you can double your donor dollars by calling NTEF's Executive Director Mike Jones at (360) 790-6548 or emailing [email protected].