Because of You Virtual Fall Fundraiser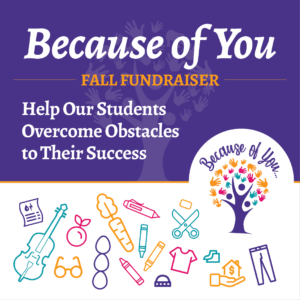 School looks very different this year and North Thurston Education Foundation (NTEF) is busier than ever. The pandemic has created new challenges for North Thurston Public Schools' (NTPS) families and students related to child care, accessing school supplies and finding adequate tools for remote learning. Despite the obstacles, the Foundation remains committed to helping the district's most vulnerable students and families.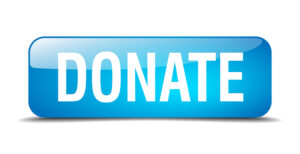 "Due to the pandemic, we've seen so many families need support who haven't needed it before and we're so pleased to be able to provide ongoing resources thanks, in part, to the support of North Thurston Education Foundation donors," said Deanna East, McKinney Vento Homeless Student Navigator for NTPS.
Much of the funding to support our district's families and students is raised at the Foundation's yearly 'Because of You' luncheon, but this year that is not an option due to restrictions on gathers and a concern for the health and safety of the community.
"Rather than create a virtual event, we're asking everyone to give what they had planned to give at the luncheon to support this important community work," said Mike Jones, NTEF Executive Director. "From October 23 through October 30, we're going to take 'Because of You' online and give donors opportunities to hear stories of impact in our community and then we'll ask for a gift."
NTEF supports over 6,000 low-income students in the North Thurston Public Schools, especially the 850 homeless students. NTEF removes financial barriers these students face on a daily basis. NTEF provides food, clothing, school supplies,
school fees, music equipment, rental assistance, utility assistance and this year has been providing distance learning support. Please consider making a donation today by clicking here. 
If you have any questions please contact Mike Jones, NTEF Executive Director at 360-790-6548 or [email protected] Please share this with your group of friends, we can never have too many supporters.